Jio Financial Services Ltd (JFSL), a digital financial services platform backed by Reliance Industries Ltd (RIL), was listed on the Bombay Stock Exchange (BSE) and the National Stock Exchange (NSE) on August 21, 2023.
The company's shares were listed at ₹265 on BSE and ₹262 on NSE. The listing of JFSL in the stock market was a success, with the company's shares opening at a premium on both exchanges. "The strong demand for JFSL shares is a positive sign for the company and the Indian financial services sector," said the Director of Lares Algotech, Mr Maya Sharan Singh.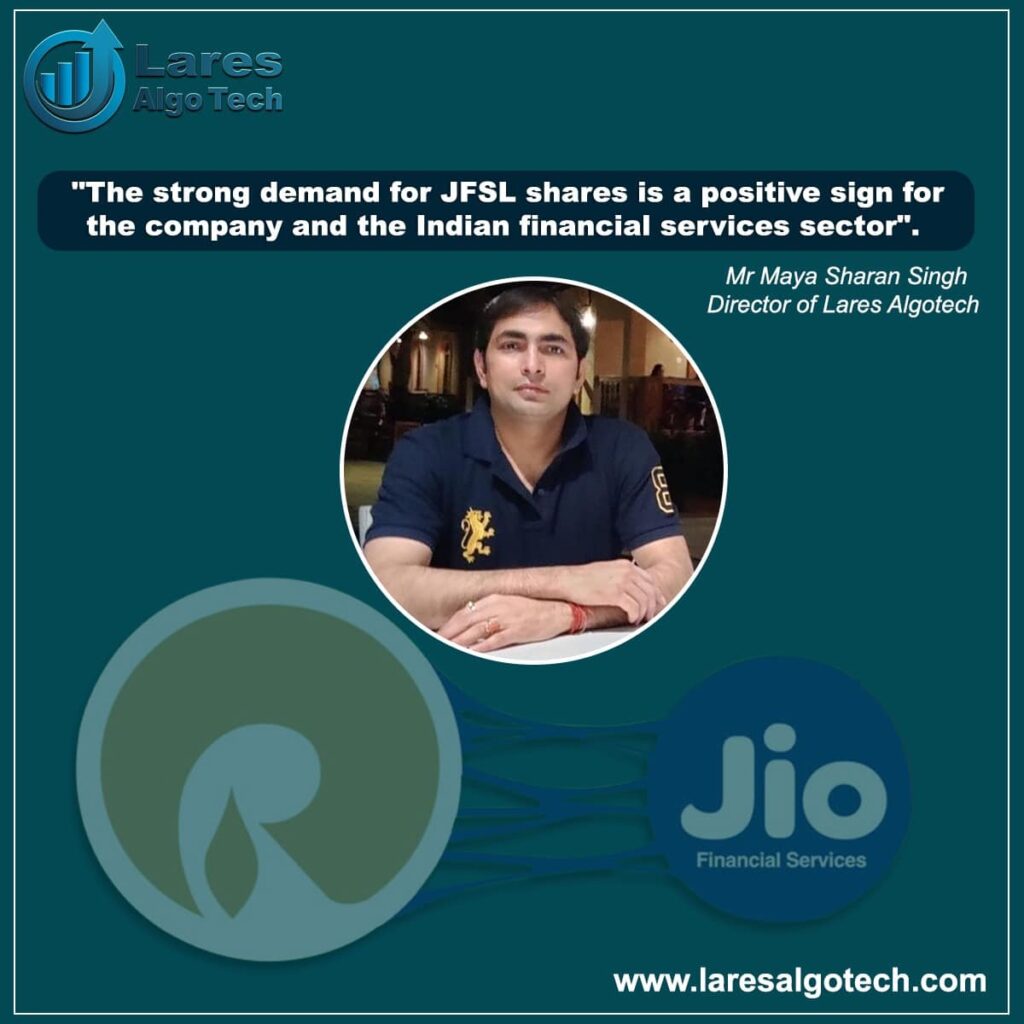 JFSL is a well-positioned player in the digital financial services space. The company has a strong brand name and customer base, and it is backed by a large and well-respected parent company. JFSL is also well-funded, with a balance sheet of over ₹1 lakh crore.
The company's growth prospects are also strong. The Indian digital financial services market is expected to grow rapidly in the coming years, and JFSL is well-positioned to capture a significant share of this growth.
However, there are some risks associated with investing in JFSL shares. The company is still relatively new and has not been profitable in the past. Additionally, the digital financial services sector is highly competitive, and JFSL will face competition from other well-established players.
Overall, the recent listing of Jio Financial Services Ltd in the Indian Stock Market is a positive development for the Indian financial services sector. The company is well-positioned to grow rapidly in the coming years, and its shares could be a good investment for long-term investors.
Investors should carefully consider all factors before investing in JFSL shares.